Edited by FirstLady2013 at 8-23-2014 11:24 AM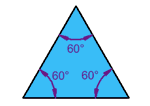 FLOATING TRIANGLES

Event Description:
Let's see how many of you can actually count. Simply count the number of true triangles in the picture below and win prizes.
Enter a random number from 1 to 100 for a chance to win $5,000,000 chips


Event Duration: August 18th - Augsut 22nd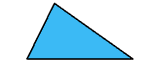 How To Participate:
1) Copy the entire code box below (from top to bottom) and paste in the reply box
**Do not manually type code or reproduce, you must use the box provided to qualify**.
2) Type your IGG ID# and answer, then select a number from 1 - 100 on the lines provided in the box.
3) Enter.....


****YOU MUST USE THE CODE BOX BELOW TO PARTICIPATE*****
[code]
[hide=10000]
IGG ID# Here:
Answer:
Select A number from 1 to 100
[/hide][/code]
Copy the complete code above into reply box and post your selection and IGG ID# where indicated:
Event Rules:
You can only claim prize from one forum
You can attend only once per person / per IP address,
or You Will Be Disqualified
Personal information & answer should be posted with hide code provided
Spamming/Illegal contest will lead to being disqualified from event.
Questions are not allowed in the event thread -
Use Q&A thread
IGG reserves the right of final interpretation of the event rules and rewards.
You will recieve your reward in 7-10 bussiness days after event results announcement.
Reward:
First 20 Correct responsed win -- 10 Gold + Sapphire (2*)
one lucky participant will win -- 5,000,000 Chips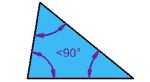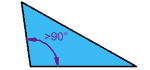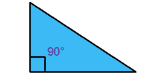 Answer:
Here is how to solve that problem with math
1.
see there are 9 line in total
every 3 lines can form a triangle, so the total triangle that 9 lines may form is 9 * 8 * 7 /3/2 = 84
2.
but the lines coming out from the same vertex cannot form a triangle
each vertex having 4 lines coming out
if we pick 3 lines out of 4, the possible combinations is 4
and there are 3 vertices, so we need to subtract 3 * 4 = 12
from all the possible combinations
result is
84 - 12 = 72
source:
[EVENT] HIDDEN TRIANGLES
Signature
Follow IGG @Facebook.com/IGG    Follow CC @Facebook.com/CastleClash